• Bilateral meeting between ITE and CSIC-IMB-CNM (Centro Nacional de Microelectronica IMB, Conssejo Superior Investigaciones Cientificas Instituto De Microelectronica de Barcelona), Barcelona, Spain; 18.10.2018;
• Successful R&I in Europe 2019 – 10th European Networking Event, Dusseldorf, Germany, 14-15.02.2019 (2 presentations);
• Warsaw Industry Week, Nadarzyn, Poland, 6-8 November 2018 (ITE booth, ITE presentation);
• Warsaw Industry Week, Nadarzyn, Poland, 13-15 November 2019 (ITE booth);
• Electronics Show – Targi elektroniki użytkowej i nowych technologii, Nadarzyn, Poland, 8-10 May 2019; (ITE booth, panel discussion);
Events:
• AUTOMATICON – Event promote new technology and solutions for industry, 26-29 MARCH 2019, WARSAW, POLAND;
• EVERTIQ – First In Electronics News And ExpoEvertiq (Electronics Vertical Intelligence) is a news network for the global Electronics Design and Manufacturing Supply Chain. 16 MAY 2019, WARSAW, POLAND;
• EXPOPOWER – is one of the most important events in Poland for years gathering Polish and foreign power engineering and energy companies in Poznań, 05-07 MAY 2019, POZNAŃ, POLAND;
• PLASTPOL – Those, who have visited International Fair of Plastics and Rubber Processing held for the 23rd time in Targi Kielce, do not need to be convinced that this is Poland's largest plastics industry event, 28-31 MAY, KIELCE, POLAND;
• ENERGETAB – The largest trade fair of modern appliances, apparatus and technologies for power industry in Poland. It is one of the most important regular meetings of the leading representatives of the power sector, 15-17 SEPTEMBER 2019, BIELSKO-BIAŁA, POLAND;
• TRAKO – The largest and most prestigious rail industry meeting in Poland and one of the largest in Central and Eastern Europe, 24-27 SEPTEMBER 2019, GDAŃSK, POLAND;
• Automotive World 2019, 13-19.01.2019: JAPAN, TOKYO;
• Seminar UNIVERSITATEA POLITECHNICA DIN BUCURESTI; invited speech by Adam Sitnik project dissemination,03-05.04.2019: ROMANIA, BUCHAREST;
• 1 publication and poster with ITE and ST-I at NanoTech'19 (reported @ITE
• Presentation given by UNIZAR at Transfiere 2020, 9th European Meeting on Science, Technology and Innovation, 12-13 February, 2020, Malaga, Spain;
• 4fores and UNIZAR have submitted the work entitled 'LCL Filter Design and Performance Analysis for a 50kW, 50kHz SiC inverter for renewable energy conversion systems' to the International Workshop on Silicon Carbide in Europe 2020 (SiCE-2020), but the event was postponed due to the COVID19 crisis.
• ITE, DAC and ST-I have submitted the paper entitled 'Economy driven SiC Power Electronics Technology Development supported by the ECSEL Joint Undertaking framework program funds' to the TechConnect World Innovation NANOTECH 2020 Conference & Expo, and it was accepted for presentation, but the event was postponed due to the COVID19 crisis.
• EVG has disseminated the REACTION Project to the Virtual EVG technology roadshow US on 30th of April 2020, organized for selected customers.
Events – SEMINARS FOR MAINTENANCE:
These are cyclical meetings taking place in various regions of Poland, which are an excellent opportunity to establish new business contacts and disseminate the REACTION project during various discussion. DACPOL company participates in all seminars organized by the Energoelektronika.pl Industry Vortal.
In 2019, the company's representatives took part in the following Seminars:
• 17.01.2019 – Zamość
• 14.02.2019 – Ciechanów
• 04.04.2019 – Siedlce
• 23.05.2019 – Rumia
• 11.09.2019 – Ełk
• 17.10.2019 – Kielce
• 12.12.2019 – Gdańsk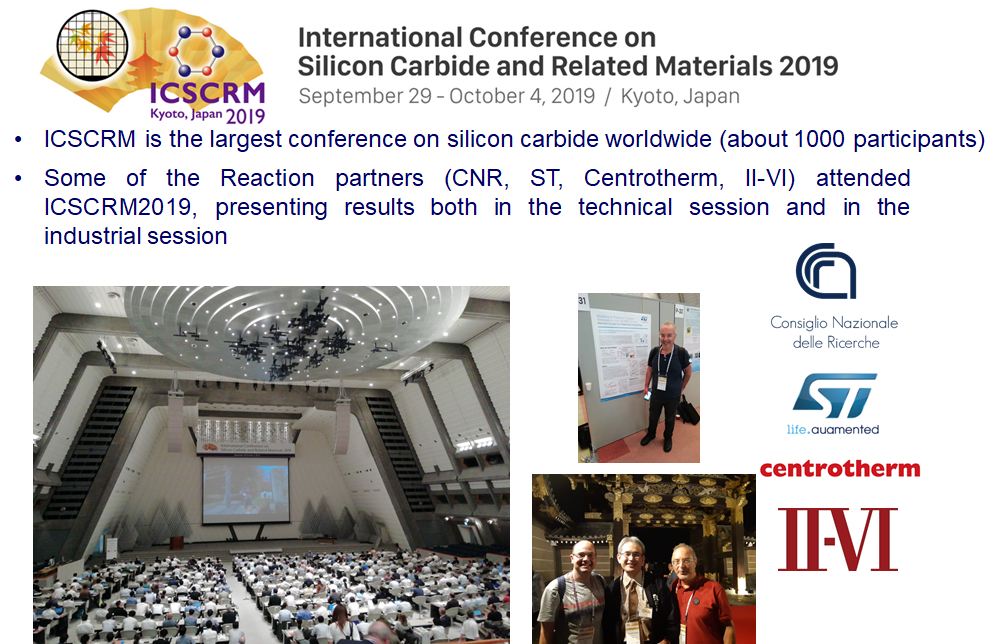 First Formal Review @ ECSEL JU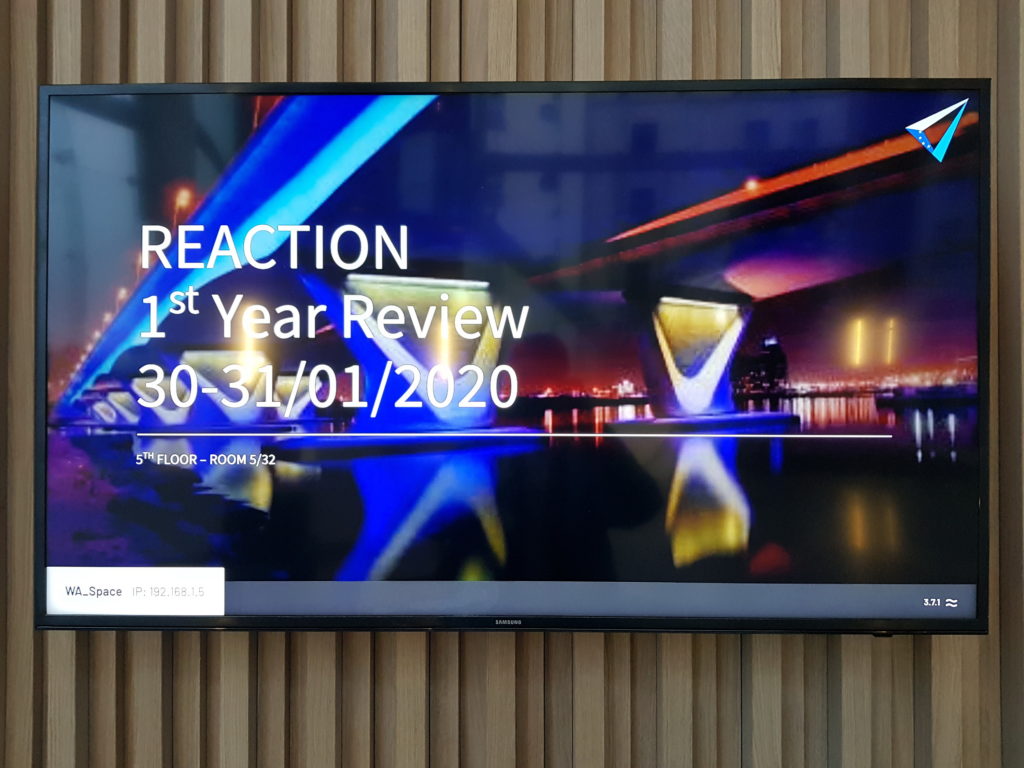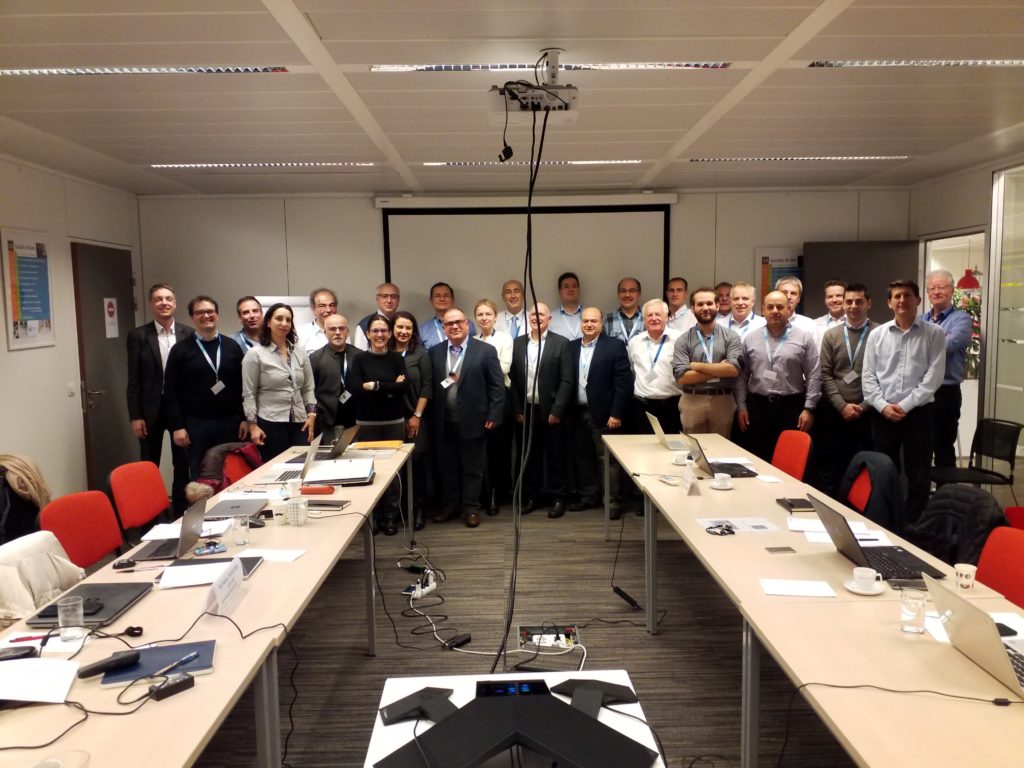 R